You Are Our Specialty
There are plenty of marketing agencies that specialize in healthcare, but very few are as uniquely qualified in small and rural hospital marketing as SRJ Marketing Communications.
Steven R. Jolly is the founder and CEO of SRJ Marketing Communications, a full-service marketing, social media, and public relations agency specializing in the rural healthcare industry. As a result of 28 years working with rural hospital clients, SRJ has developed effective strategies that help healthcare providers expand their market share, communicate to their audiences, and create positive patient and guest experiences.
We Have the Experience
Steven R. Jolly is a sought-after trainer and coach in rural healthcare marketing communications. With over 38 years overall of communications experience, he has built a solid reputation on his ability to help rural hospitals implement effective marketing communications strategies. Steven, one of the few in the country to specialize in rural healthcare, is ready to help your hospital become more successful in today's ever-changing, digital marketing environment!
Because we have worked beside countless rural healthcare CEO's, we have created a proprietary marketing program that will address your hospital's communication marketing needs, with very little stress on your staff or your budget. Our program will guide you through the process monthly so that you will always be on track with your key marketing strategies. If you don't have a strategy, we will consult privately with you to assess your needs and define your key strategies and set you on a course of success.
Marketing Targeted for Your Specific Audience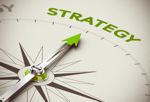 We realize very few rural hospitals can afford to employ a full-time, experienced marketing specialist—even if you could find or recruit them to your community. In many cases, you, the CEO, are the Marketing Department. We also know that you wear multiple hats throughout your day, so let us minimize the struggle with our easy to implement
We also know you that most rural hospitals do not need to have a full-time marketing specialist on staff.
Let us help you reach out to your local region with a message of caring and professionalism. It is imperative that your customers are keenly aware of the services you offer. In a critical moment, your marketing efforts could even make the difference between life and death. Don't let your customers drive right past you to a larger facility simply because they are unaware of your offerings or because they haven't made a connection to you and your staff. Your local region needs to hear from you on a non-stop, consistent basis, and this is what we specialize in – keeping your facility at the forefront of your audience's minds.

SRJ Marketing Communications has just the support you need to slow out-migration and create the awareness you need of your local healthcare providers and hospital service lines.


Consultation – Has your marketing strategy given you the results you expected? If not, SRJ has worked with countless rural healthcare facilities to steer them on the right path. Whether you need an analysis of your current marketing, some slight tweaking of your latest ad campaign, or you just have a few questions about the best layout for your website, SRJ has the experience to consult and advise as little or as much as you need.

Full Service – When it comes to marketing your facility, you need the works, from soup to nuts. SRJ can take a very "hands-on" approach and manage all the details of your marketing plan to reach your marketing objectives. We can analyze, make recommendations and work with your budget to ensure your local region is well aware of your location and services offered. From press releases, advertising campaigns, radio ads, event awareness, relationship management, websites and social media management – we are no strangers to providing you with the most effective tools available.
Customer Service Training – Healthcare has changed and so have your customers. Our customer service training can help define the differences between patients and customers and give your staff the skills they need to communicate effectively and solve problems with care and respect.
Going to the hospital can be very stressful for the patients and their family members. Participants will learn how to create powerful first impressions, put apprehensive guests at ease, increase their skills in complaint resolution, and understand the necessity of total confidentiality.

Customer service skills are often assumed during the hiring process and you may have staffers who simply haven't had adequate training in this area. Once they have attended our workshop, they will be able to handle complaints and disagreements, improve customer loyalty, show empathy, work better with other staff members, and much more that equates to increased job satisfaction and improve your bottom line.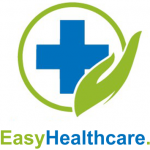 Do it Yourself Automated Packages – SRJ has just created a unique, comprehensive rural healthcare marketing package, www.srjeasyhealthcare.com. We know you have minimal time and budget dollars to make the splash in your community that you need. We have done all the hard work by putting our best writers and designers on task to create everything you need to meet your marketing objectives that won't require excessive time, training or money http://www.ezhealthcare.net/pricing/
Access to the exact marketing blueprint used by SRJ Marketing Communications
Monthly webinars focused on what you need to be planning for over the next rolling 60 days
Laser focused consultation with Steven R. Jolly
A members-only forum for exchanging ideas and best practices with others in the rural healthcare field
A resource library filled with eye-catching advertisements and flyers along with dozens of professionally written radio scripts and press releases to help you maintain high visibility in the community
Social media, website design and re-design, search engine optimization and more
Monthly webinars providing focused, specific steps to reach your desired outcomes
Don't waste another minute agonizing over marketing issues; let us guide you down the easiest path to success. Please contact us at 214-552-5775 or email steve@srj.net to schedule an appointment to discuss your current marketing needs.