DO YOU NEED MARKETING RESOURCES AND GUIDANCE FOR YOUR RURAL HOSPITALS & CLINICS?



If you said "YES" then let's talk. Discover how SRJ has an affordable solution to support you, right now.


CALL 214-528-5775
DO YOU STRUGGLE WITH THESE CHALLENGES?
Struggling to keep information up to date
Persuading patients it's safe to visit your fascilities
Making people aware of your local services
Word of mouth reputation problems
Battling the bigger = better mentality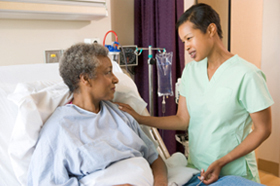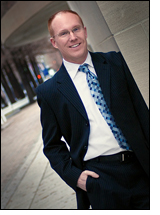 My Name is Steven R Jolly, CEO of SRJ Marketing Communications, LLC.
For over 34 years I've been helping rural hospitals fight out-migration, build awareness of their services, and ensure a sterling reputation in their local community.
I can do the same for you. We have services for every budget. With my team of handpicked experts, I can get your marketing program on track.
WE CAN BRING MORE PATIENTS TO YOUR HOSPITAL OR CLINIC

Call me today: 1-214-528-5775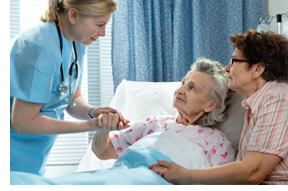 RURAL HOSPITALS ARE CLOSING IN RECORD NUMBERS
According to the AHA 136 rural hospitals closed from 2010 to 2021, with a record 19 closures in 2020 alone, the most of any year in the past decade.
When rural hospitals close, rural communities suffer. Mortality rates rise when communities don't have access to quality care. These communities also lose valuable jobs and tax revenue.
Loss of patients due to out-migration is one of the leading causes of rural hospital closure. One of the only ways you can fight out-migration is through effective marketing.
You must invest in marketing. You can't afford to have members of your local community travel long distances because they don't know about your services or believe they can get better care elsewhere.
WE KNOW HOW TO SUCCESSFULLY FIGHT OUT-MIGRATION

Let me help you: 1-214-528-5775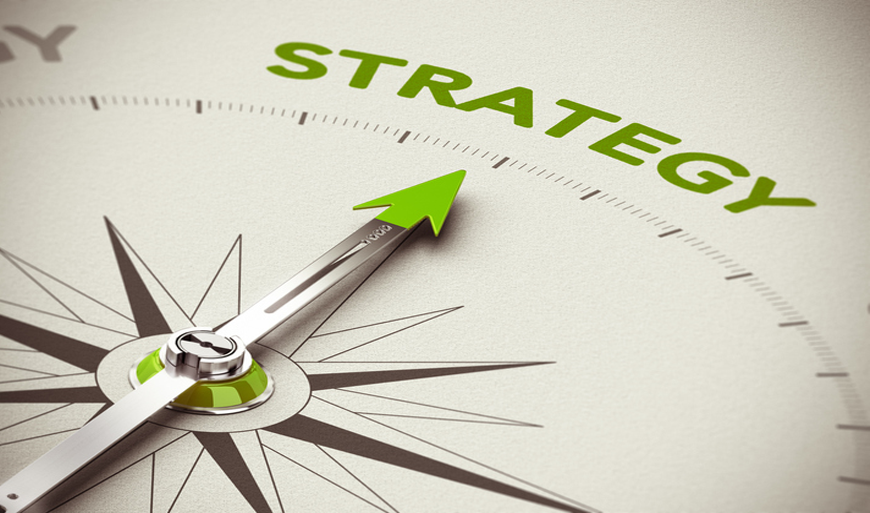 You can change the way the community views your hospital and providers!
After Supporting Nearly 100 Rural Hospitals and Providing over 45,000 Hours of 1-On-1 Coaching, Consulting, and Mentoring I know exactly how to create a marketing communications program that will work for your rural hospital.
Every hospital is unique and every community is a little different. My company can help you with your unique challenges. We have a wide range of services that can meet your needs and your budget. That's why I want to talk to you about your marketing goals and needs; to match you with the programs that will deliver maximum impact and bring new patients to your rural hospital.
A full-service partner that can manage your marketing program
Laser-focused strategic advice, ideas, and training for your team
Effective marketing materials for the web, print, and radio
Build your online presence through a modern and professional website
Access to a massive toolbox of proven strategies and ready to use materials
One on one advice from the nation's leading expert in rural healthcare marketing
LET'S GET STARTED WITH A CONVERSATION ABOUT YOUR NEEDS

Let's get started: 1-214-528-5775
OUR SERVICES CREATE SUCCESS
Full-Service Marketing Management
If you need someone to take charge of both strategy and implementation SRJ Marketing Communications can take on this mission. Under my direction, my team can handle every detail of your marketing program.
Marketing Strategy Consultation
For companies wanting to manage their own program but who want to benefit from my more than three decades of experience, I can offer personal guidance and training for your marketing leadership. Availability for this service is limited, but I do by best to meet the demand whenever possible. I'll work closely with your team to develop a program that can carry you forward into the future.
Customer service and leadership development training
Healthcare has changed – and so have your patients. With reimbursements tied to patient satisfaction scores, excellent customer service is more critical than ever. Our customer service coaching can help define the differences between patients and customers and give your staff the skills they need to communicate effectively and solve problems with care and respect.
Website Design and Development
We've been building affordable websites for rural hospitals since 1985. Technology is always changing and so are patients' expectations. At SRJ we stay up to date with the latest trends and employ technical experts who can revolutionize your web presence.
SRJEasyHealthcare Rural Health Marketing Toolbox®
Our marketing toolbox was designed for hospitals on a tight budget. You get access to easy-to-follow monthly marketing plans and a toolbox full of print ads, press releases, radio spots, social media posts, and more. All easy to customize and put into use. Save time and effort with these proven materials.
SRJ Marketing Masterclass – Webinars
I want every rural hospital in America to survive and thrive. To this end, I offer a series of exclusive webinars for you and your team. Let me teach you the secrets our our marketing program.
SRJ Marketing Masterclass – Live on the road
I love traveling the highways of rural America. If you'd like me to give one of my famous masterclasses to your staff, I'd be delighted to oblige. Appointments are very limited but if you're serious about growing your market share, I want to help you.
Graphic Design and Copywriting
If you need creative and quality graphic design, layout, copywriting, or other marketing services we can provide them. My handpicked team has the skills and under my direction can produce world-class marketing materials for you.
WHATEVER YOUR NEEDS, WHATEVER YOUR BUDGET, I CAN HELP

Let's talk today: 1-214-528-5775
Let Steven teach you how to succeed
Announcing the 2023/24 SRJ Marketing Masterclass Webinars
Learning to market for rural hospitals doesn't have to be hard. In fact, with the right teacher, it can seem downright simple. Steven R. Jolly has been marketing for rural hospitals for over 33 years. He learned the secrets of marketing rural hospitals the hard way. With his help, you can learn the easy way.
Steven has been teaching rural hospital staff and leadership since day one of his business. His patient style and friendly bedside manner keep the webinars fun and engaging. He can make complex marketing strategies seem easy and intuitive.
Be sure to sign up soon – Space is limited
Be sure to check the schedule often to see when openings are available in this exclusive series.
I WILL MAKE MARKETING YOUR HOSPITAL MY MISSION

Call Steven R Jolly: 1-214-528-5775


HELPING HOSPITALS AND CLINICS SUCCEED
HELPS COMMUNITIES SUCCEED


Rural healthcare facilities face countless challenges. From competition in the big cities to new market realities, it is often a struggle just to survive. Hospitals and clinics are local lifelines, and ensuring that they succeed ensures that their communities succeed.
For three decades, SRJ has worked closely with healthcare facilities, providers and stakeholders to strengthen ties with the communities they serve. Using proven marketing communications strategies, SRJ equips healthcare facilities with the strategic and creative vision they need to build awareness, stop out-migration and increase market share.
We know hospitals.
We know marketing.
Let us serve you.


"In rural America, the success of the town's hospital is vitally important! Hospitals, schools, churches. It's the three-legged stool. If one of those falls down, you don't have a town."


– Steven R. Jolly, CEO of SRJ Marketing Communications


Steven R. Jolly
Bringing Training to Rural America
Upcoming Seminars
Gresham, OR
June 17, 2023
June 22, 2023
July 7, 2023
August 3, 2023


Eugene, OR, 2022
Aug. 15, 2023


Learn more! Call today – 1-214-528-5775