We must overcome patient fears
Every rural hospital is facing a huge challenge
Even if you hospital never sees a COVID-19 patient, many people in your community are afraid to step through your doors right now.
Fear is a very powerful emotion. We need a powerful marketing strategy to overcome it.
Watch this short video to learn more, then send me an email or give me a call at 214-528-5775 and let's start the conversation!
LET'S TALK ABOUT GETTING YOU PATIENTS BACK RIGHT AWAY

Call me today: 1-800-411-7401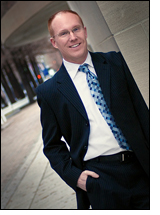 My Name is Steven R Jolly, CEO of SRJ Marketing Communications, LLC.
For 30 years I've been helping rural hospitals fight out-migration, build awareness of their services, and ensure a sterling reputation in their local community.
I can do the same for you. We have services for every budget. With my team of handpicked experts, I can get your marketing program on track.